Rakuten Mobile and Queen's University Belfast Reach Agreement to Establish Edge Computing Hub
Industry-academia collaboration to promote research in edge computing applications
Tokyo, January 9, 2020 - Rakuten Mobile, Inc. today announced that it has entered into an agreement with Queen's University Belfast to establish an edge computing hub at the university. Based on the agreement, Rakuten Mobile will provide support to the university over the next three years to train researchers and carry out collaborative research on edge computing at the hub.
In the new edge computing hub, PhD students and a post-doctoral researcher will collaborate with Rakuten Mobile to carry out research into edge computing, focusing on the development of the underlying approaches for safe and stable delivery of edge services, efficient management of the end-to-end activities of an application, and continuous monitoring of infrastructure to allow an application to seamlessly adapt to changes. Dr. Blesson Varghese, Lecturer in the School of Electronics, Electrical Engineering and Computer Science and a Fellow of the Institute of Electronics, Communications and Information Technology (ECIT) at Queen's University Belfast, is leading the project.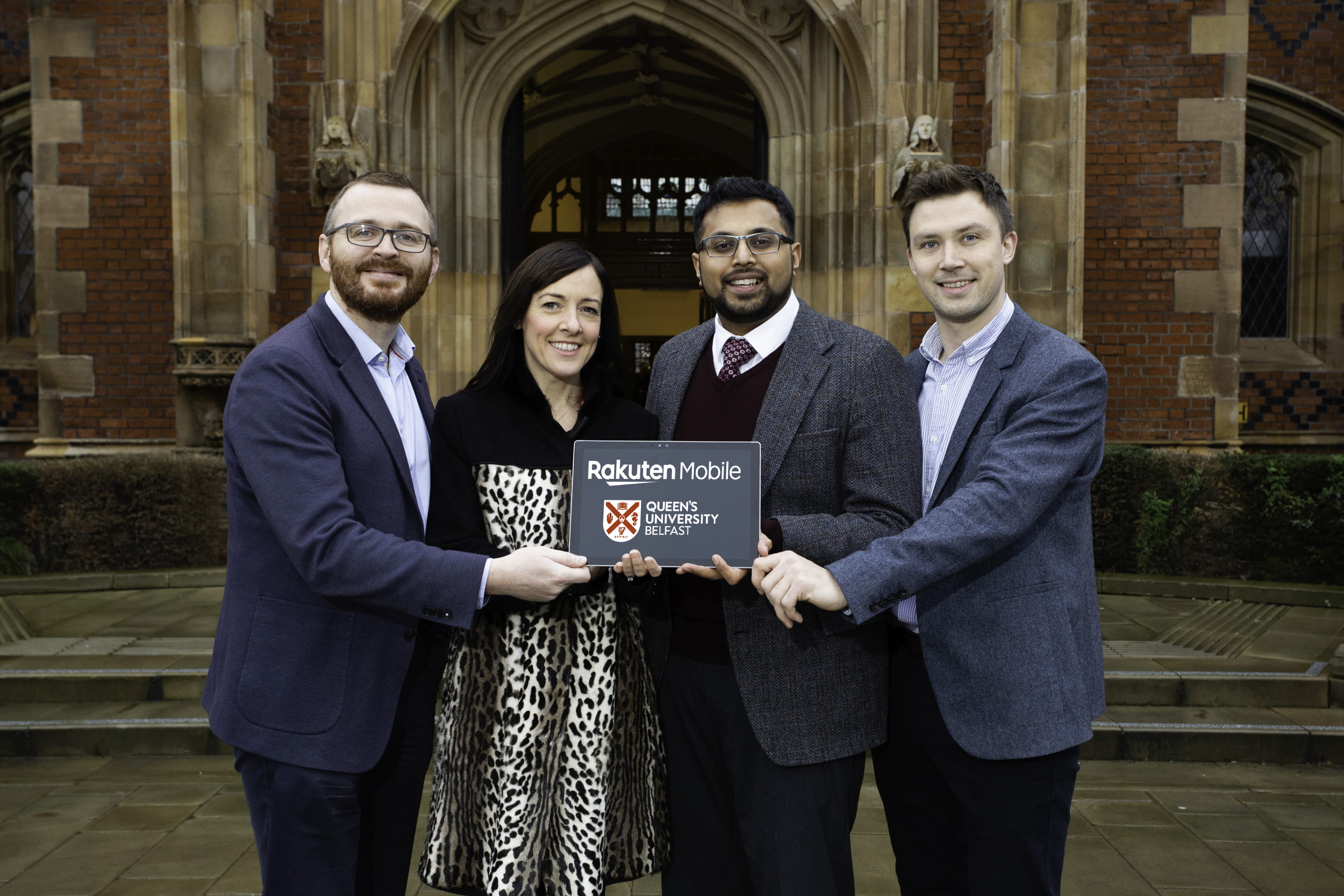 Rakuten Mobile launched its mobile operator service as Japan's fourth mobile network operator (MNO) in October 2019. Rakuten's mobile network is the world's first end-to-end fully-virtualized, cloud-native mobile phone network, and leverages edge computing to bring processing power closer to the users to reduce latency. Through this collaborative research with the university, Rakuten aims to further develop edge computing technology and applications, as well as talent in the field.
"Rakuten Mobile aims to be the most technologically advanced telecommunications provider in the world. To achieve this, we have established a new lab to make a truly autonomous network a reality," said Dr Pierre Imai, Head of Research and Innovation at Rakuten Mobile. "Through our collaboration with Queen's University Belfast, we will have the opportunity to work with leading researchers in the edge computing field, and to contribute to providing a better service and a greater level of convenience to our customers."
Dr Blesson Varghese said, "Edge computing will ensure the Internet's future efficiency in a society where we rely heavily on gadgets and apps for everyday activities. This partnership will allow Rakuten Mobile and Queen's University Belfast to make edge computing a reality by collaboratively developing cutting-edge research on the underlying approaches for building edge computing systems and applications."
The R&D of the newly set-up hub in edge computing is aimed at contributing to improve not only latency and throughput between the cloud and applications but is also intended to be a vital stepping stone for making a truly autonomous mobile network a reality.



About Rakuten Mobile
Rakuten Mobile, Inc. is a Rakuten Group company responsible for mobile communications, including mobile network operator (MNO) and mobile virtual network operator (MVNO) businesses, as well as ICT and energy. Through continuous innovation and the deployment of advanced technology, Rakuten Mobile aims to redefine expectations in the mobile communications industry in order to provide appealing and convenient services that respond to diverse customer needs.


About Queen's University Belfast
Queen's University Belfast is one of the leading universities in the UK and Ireland with a distinguished heritage and history. Queen's is one of the top 200 universities worldwide, ranked at 173. A member of the Russell Group, Queen's is committed to transforming lives through education, research and social responsibility. The Institute of Electronics, Communications and Information Technology (ECIT) is a Global Research Institute of the University. Operating under the agenda setting theme of "Secure Connected Intelligence", ECIT is a globally recognised interdisciplinary institute, driven by research excellence, solving societal challenges and delivering impact through a unique model of open innovation.
---
*Please note that the information contained in press releases is current as of the date of release.